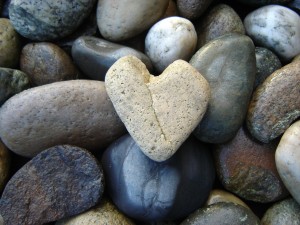 As I sit at my desk looking out at the dark dreary day, I ponder this one question: What do I value most?
Friend, I wish I could sit down with you and person after person, and listen to each and everyone's deep down heart- answer.
Some answers would be football and basketball. Some would be running their kids to their sporting events. Others would be work, a beer with the friends, a night at the cabin, shopping, eating out, church events. And still others would say that they don't have the answer to this question … they just don't know.
When we don't know the answer to what's most important to us, that simply equates with a big dart board on the wall. Each and every time you try to shoot at it, you can't find your darts. When we don't have a plan, we can't hit the mark. When we don't know what we're doing, we're rendered ineffective. When we don't know what's most valuable to us, anything worthless can live in that spot.
Lately I've been looking around at the world. There's a rash of fighting in the political realm, earthquakes and destruction, famine, and again yesterday there were mass shootings in Belgium at their airport. Hundreds injured, many killed … and yet we still sip our coffee, pick our children up from basketball and answer this question about what's valuable with, "Yeah, I'm not sure what's important … I guess I value my family."
In this busy whirlwind we call life, my job consists of taking my nonprofit ministry team to host one day events at local churches throughout the Midwest.
Each and every year we see the same thing … people who have no direction, no purpose, and don't know what's valuable to them, stay home. We invite. We pray. We hope. But they have important things to do … laundry, dishes, shopping, driving the kids. Yes, I get it. We are all so busy … how can we make time for anything above work, children, their events, yard work, and houses?
For a moment in time, let me take you back. When I grew up, God was it. He was the most valuable. He was at school when we said, "One nation under God," in our pledge of allegiance. He was there at the church with us on Sunday mornings, Sunday nights, and Wednesday night prayer meetings. He was in politics. He was in restaurants. He was there before the games. He was in the neighborhood. He was valuable. Let me say this again … He was it.
My parents allowed us to pick one thing, commit to it, stick with it, and use it for God's glory. I chose piano. My sister chose her studies. My brother chose … nothing.
As we grew up, I encouraged my children to pick something and stick to it. Lexi chose rugby. Chandra chose cheerleading. Jenessa chose art. We found friends to help carpool. It didn't consume our lives or our children's lives.
My friends began to put their children in many things. They began to buy bigger homes, more expensive cars, and volunteer for lots of events. God was pushed out. Time for Him? Sure, after everything else.
And so it began … their own private whirlwind. And where is God?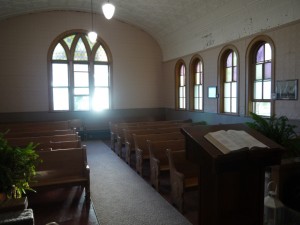 When you aim at your target … you reach that target. When you don't have a "this is most valuable," you end up like my brother … nothing really matters and his target has been taken off the wall and tucked away in a closet.
[callout]What is most valuable to you? Are you doing too much? Are you children's events taking over? Is your workload too heavy? Do you have your life so booked that you can't breathe? Are you really living life? [/callout]
When we bring our one day women's event to your town, will you be running errands, dropping off your kids, mowing your lawn? Or will you stand up for what is valuable and say, "Today, the laundry can wait, the kids can catch a ride, and God is most valuable on my list for life. I want to seek Him, learn and grow, experience worship, and fellowship with other believers."
Friends, who knows how long we will have freedom to openly seek God.
Just … Think about it.