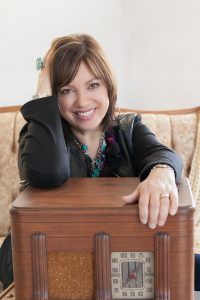 This topic takes me back to 6th grade.  A girl who had been in my same classes year after year, just didn't like me.  walked home with her from school and said, "I'm so sorry we haven't gotten along very well.  I'd really like to try to be friends."
If that wasn't real and authentic, I don't know what was.  I remember feeling like I'd poured everything from my heart right out onto the sidewalk.
Without missing a beat she looked straight at me and said, "I don't know what you're talking about."
Boom.  That was it.  I recoiled inside myself and thought I'm never pouring my heart out again.  Oh, but I did.  So much so, that Dad told me one day, Kathleen if you have any character flaws it's this one for sure … you wear your heart on your sleeve.
Open and honest.  That's how I like to be.  Vulnerable …. well that's scary.  But genuine, that's more my speed.  What about you?  When we're thinking about being authentic and not being fake but really truly being real in our everyday life … what people see is what they get, how are you doing?
That's authenticity to the core.  Real … believable.  No shame.  No hiding.  No embarrassment.  Just real.
And what about that vulnerability factor?  Well, if you're anything like me and you've had the trust kicked right out of you, vulnerable isn't something you want to be.  But in order to truly reach people at a deep level, you have to allow yourself to display these things: authenticity, realness and vulnerability.
The down side … people can hurt us.  They can look you smack in the eyes and say "Huh?  I don't get it."  Because guess what … they're not being real.  Or you can risk being vulnerable and have people make fun of you, laugh at you, or be unkind to you.  That's painful.  I know.
I think about some serious times in my life when I was really hurt, but sometimes it's the funny ones that stick in the forefront of your brain.
I remember getting up in front of 400 people at one of my church services and saying my usual, "Good morning, and welcome."  I'd start out with something emotional or funny, or something to connect them to the sermon topic.  Mostly, it would be about scripture, sometimes about Farmer Dean.
One day I told the congregation about how I mistook the back field of soybeans for corn.  I was new to the farm, saw the short crop and thought something was terribly wrong with the corn.  Until Farmer Dean told me, "those are soybeans."
The crowd roared.  In my vulnerability, I was proving a point.  That I made mistakes just like the next guy.  And you know what the vulnerability did?  It made me closer to everyone of those people.  We laughed together at my silliness and I let them in to my soul.  They didn't ransack.  They didn't ridicule.  They just embraced me for my authenticity.  I told them the truth.  I make silly mistakes.
Here's what I know about Being Authentic and Real …
It takes maturity to do this.
You have to be comfortable with who you are.
You have to trust others
It makes you stronger
It opens you up to criticism, jealousy, and the pickers … people who are going to pick you apart because your heart is open and on the table.
It can make people mad (because they're not real)
It can get you in trouble because sometimes closed people resent authenticity.
It's the best choice to be your best.
Scripture tells us in Proverbs 12:22 "Lying lips are abomination to the Lord: but they that deal truly are his delight."
Are we dealing truthfully with one another?  With ourselves? Just try it this week.  Try being your real self.  Just real.
Who knows, maybe people will laugh right alongside of you, and become even closer to you because you were truly authentic and real.  Maybe you'll think that corn is soybeans, and life will still continue … just maybe.