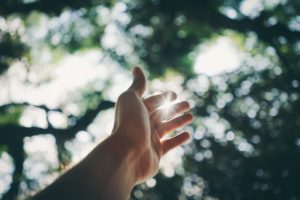 This past week I needed help.  This past week people needed my help.  I sat down with a cup of coffee and began to think about what it means to need help, and what it means to help others.  I discovered when it comes to help, the world is changing.
Whenever our two grandsons come out to the farm, it's like a whirlwind sets in.  You know the kind.  It's like one of those old westerns where you're out on the prairie and the train is being robbed, the cowboys are in fast pursuit and a horrific rain storm settles in.  Everything happens at once.  That's how it is when the boys (9 and 5) arrive.
If they're outside playing, you often hear these words, "Nanny, need a little help here."  It was one of the first sentences that our oldest grandson ever spoke … need a little help here.
The Farmer and I head out to tie a shoe, bandage a scraped knee, or reach a ball stuck in a tree branch. It would never dawn on me not to respond to those words … need a little help here.
But as I'm watching society, I'm realizing that the more technology there is, the more ways there are to respond to the needs of others.
On any given day, I will receive many emails, text messages, messenger messages, and phone calls. People ask for prayer, questions about upcoming services or conferences, ideas, convictions, or news.  But mostly, people ask me for help.
On any given day, I will be up to my eyeballs in work for my two ministries.  It's not easy to get to everyone.  But it's necessary.  Why?  Scripture tells us:
Hebrews 13:16  (NIV)And do not forget to do good and to share with others, for with such sacrificesGod is pleased.
Philippians 2:4  (ESV)Let each of you look not only to his own interests, but also to the interests of others.
Luke 6:38  (NIV)Give, and it will be given to you. A good measure, pressed down, shaken together and running over, will be poured into your lap. For with the measure you use, it will be measured to you." 
God wants us to be helpful, encouraging and supportive of those around us.  That's how we invest in them and how He reaches them … through us.
What about those people who did not respond to me?  What about those who did and were brisk and cold?  Or those who were disrespectful and curt?
That is a good lesson for me!  To see what that feels like reminds me that I do not want to treat others like that.  I will respond with:  love, compassion, in quick turn around, and if I can … I will help.  If not, I'll pray and try to direct towards help.
How are you responding when you hear the words, "Need a little help here"?  Are you quick to help, or are you only looking at your own interests?
Let's begin this week with a new strategy.  One that says, I'll answer the call, I'll respond to the message, I'll be a helper.  For Christ's sake.