A women's 10 week Bible study
Life Lessons from Genesis
The Story of My Life: Joseph is a ten week Bible study of the life of Joseph as found in Genesis 37-50. As we journey through the pages of Joseph's life and look at the snapshots taken from the camera lens of the Bible, we embrace the lessons he learned throughout his trials from the pit to the prison to the palace. Using my personal real-life stories and experiences, along with Biblical truths, I will help you to discover valuable lessons through Joseph's journey by helping you determine how to trust God's faithfulness through your path and His promises.
---
Table of Contents:
Introduction ~ Joseph's Life Lessons
Jealousy
Adversity
Betrayal
Faith
Forgiveness
Reconciliation
Trials to Triumph
Your Life's Story
Conclusion ~ Lessons Learned
---

(SAMPLE)
CHAPTER 2 – Jealousy
The jealous are troublesome to others, but a torment to themselves. William Penn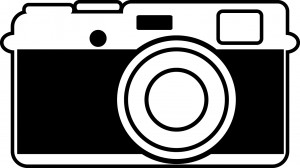 Snapshot: Last week we learned that God's plans are very different from ours, and when we think all hope is lost, we find that hope was never really lost at all. God has a purpose for our lives!
A chill ran up my spine as I realized what had just happened. Once again, the young store clerk who embraced a jealous spirit had won. I had lost and she had won. I felt disappointment and defeat running through my veins and stood silent to contemplate what had just happened to me.
The afternoon had arrived as it normally would. I was in high school at the time, and after school I would walk one mile to my job at a lovely jewelry store on the town square.
Two years earlier, I had been approached by the jewelry store's owner, Ruth, and asked if I wanted to work with her at her family-owned store. She was a dear friend of my mother and I was a dear friend of her mother.
When I arrived on the job, her oldest son, Steve, welcomed me and took me under his wing. I found the work interesting, loved the customers, and enjoyed the beauty of the store and jewelry. I found favor in the heart of my boss, Steve (many thanks to my mother's homemade cherry pies she would periodically bake for the store).
But there was one downside to the job … the dreaded co-worker, Julie Ann. Julie Ann was a few years older than me, had graduated and worked at the store as her sole position. Julie had spent approximately six months dating my older brother and had already decided she neither liked me or my brother! Trouble began from the moment I was hired. Jealousy permeated from every corner of Julie Ann's persona…
---