Kathy's 3rd- 10-week Bible study!
God wants to partner with you to Blaze Your Trail. He wants you to go where you've never gone before and do what you've never done before. Are you saddling up and partnering with Him, or are you sitting on the side of the dusty trail? Blaze Your Trail Bible study by author, motivational speaker, radio host and Director of Best Life Ministries, Kathy A. Weckwerth will help you discover His plan. Using God's Word and personal stories, Kathy will encourage you to become the very best version of yourself as you embrace His ideas, and follow His direction for Your Best Life. Begin to Blaze Your Trail today!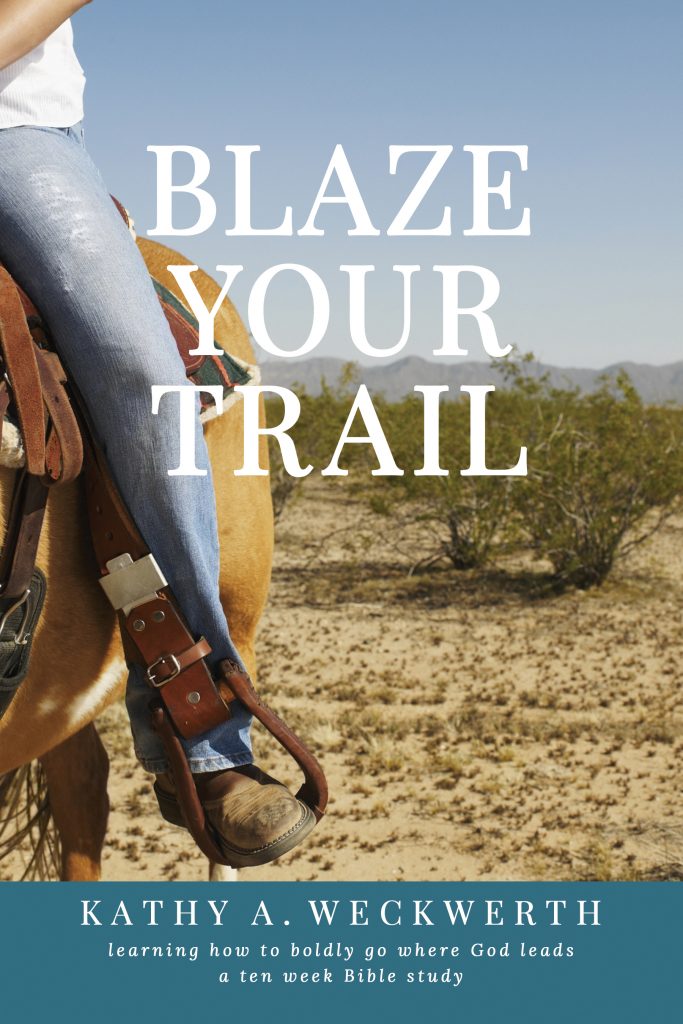 This study takes you through the different aspects of following God's call. What happens to you when God prompts your heart, or places new circumstances in front of you? How do you respond? In this study you will learn the five ways God speaks to you. You will learn how to boldly go where God leads.
Paperback, 212 Pages
$12.99
($9.99 Discounted rate for quantities of 10 or more books)