Kathy's new 10-week Bible study!
Door Busters is a 10 lesson study that uses God's Word along with Kathy's own personal stories to encourage and inspire you. Door Busters looks at the lives of Biblical figures who faced blocked doors (challenges) and busted them down. Chapters include: Rachel & Leah, Moses, David, Elijah, Daniel, Peter, Paul, Deborah and Jesus Christ.
Read Chapter One (Sample) for free.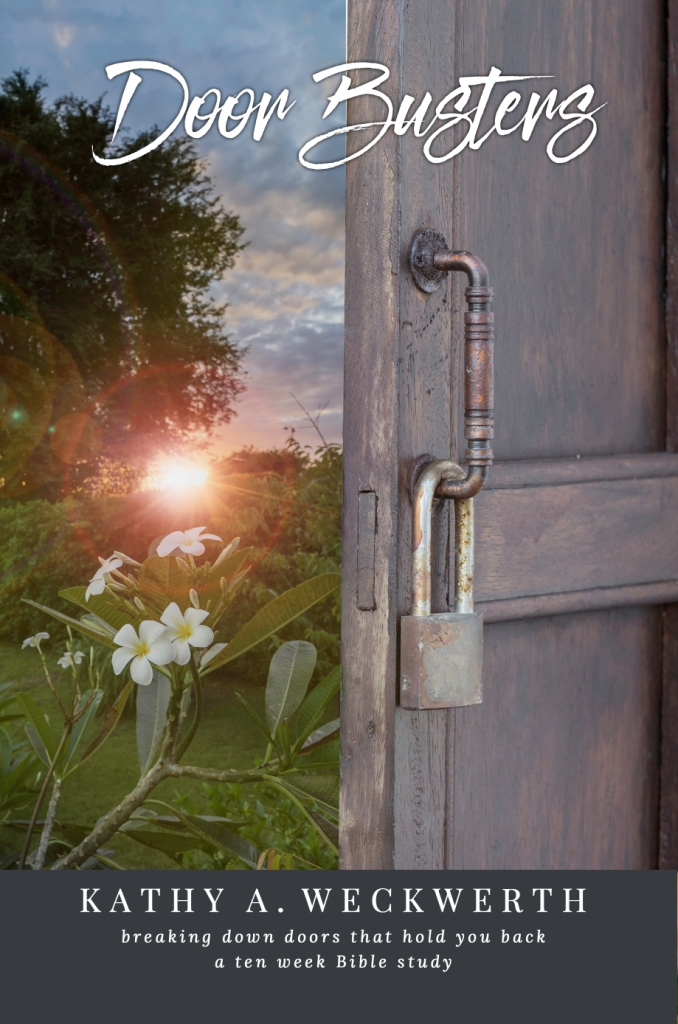 The Author:
Kathy Weckwerth, Founder and Director of the nonprofit organization, Best Life Ministries, (delivering women's conferences to the local church) is a pastor, speaker, author, blogger, radio show host, newspaper columnist, and Bible study facilitator.
In her Bible study books, Kathy uses everyday life to encourage women to embrace life and walk in a deeper relationship with God.
She and her husband, Farmer Dean, live in Minnesota next to their ministry headquarters, a 1900's church that they purchased on Craigslist for $1.
$12.99 Paperback
$9.99 Discounted rate for quantities of 10 or more books
$3.75 Shipping to continental US only.